Your most frequently asked website questions, answered!
Digital Giants has been around since 2012 and during that time we've built a lot of websites. And funny enough, every time we start a new project, we tend to get asked similar questions.
Well, what better way to address them all in one place, than with a blog!
Here are 10 questions we most frequently get asked, before, during and after a new website development project – click on each to drive you down to read more information.
1. How long does a new website take to design & develop?
Depending on the complexity of your project (type of site, search engine optimization (SEO), plugins, APIs, etc.), it can take between 2 to 5 months to design and develop and launch. In our experience, creating written content is typically what takes the longest in any new website development process. Some of our clients hire a writer to accelerate the process, others do it all in-house and some choose a hybrid model.
2. How involved do I need to be in the new website development process? (or how much time do I need to allocate for this project)
There are a few key areas in our process where we need you to be involved: 
First, in the beginning, to help plan the website! From the persona's you are looking to reach to the sitemap, we want your input because you know your customers best.
Next, to develop content (this can be time-consuming see #1 and #3). We will need to understand if you will be using old content from your existing website or providing new content. 
If you will be providing updated text, who will be writing it? If you don't feel comfortable writing we can hire a content writer for you. If you do plan to write it yourself, you should give yourself at least 1-2 hours (again, depending on the amount of content needing to be written) per page of your website. 
The content must be proofread, spell-checked and in final form. Another thing to consider is unless you have opted for us to purchase stock images for you (for an additional cost of time and image cost), you will need to provide images, videos and any other graphics for your website to the specifications outlined. 
Finally, approvals – we provide a detailed timeline so you know when we need a response from you. Digital Giants has a proven web development process we continue to evolve and refine to make it as easy for the client as possible.
3. Can you write the content for my site?
As noted above – YES! We can help you brainstorm, craft and finalize the written content of your website. (we can also help you after your website is built, with our content marketing services such as blog writing, social media content creation and landing page content creation.)  If you don't feel comfortable writing we can hire a content writer for you.
4. How much does a new website cost?
How much does a new website cost to build is probably the most common question we get asked, and unfortunately … it depends!
Many things factor into how much a website costs – including:
Is it a custom design, or will we be building from a theme

How many pages do you want/need

Special functionality (plugins, API integrations, forms, e-commerce, etc.)

Will you be providing written content or will we be writing for you

Will you be providing images or will we source them for you
You can read more about this topic in our blog: how much should a website cost. 
5. Do I need website maintenance or a support package?
We highly recommend purchasing a website maintenance package which will take the burden of updating WordPress core files, theme files, plugin updates, security updates, testing your website, etc. off of you and onto us. We will keep your website running fast, secure and optimized.
Wonder what happens if you don't maintain your website? This blog will go into more detail on the benefits of outsourcing website maintenance.
What's your biggest digital marketing challenge
Share your biggest digital marketing challenge with us and we'll spend an hour with you solving it… for free.
6. Can you show me some of the websites you've built?
Yes – please check out our portfolio of some of the most recent work we've done. 
You can also learn more about what to consider when hiring an agency to build your website, in this blog.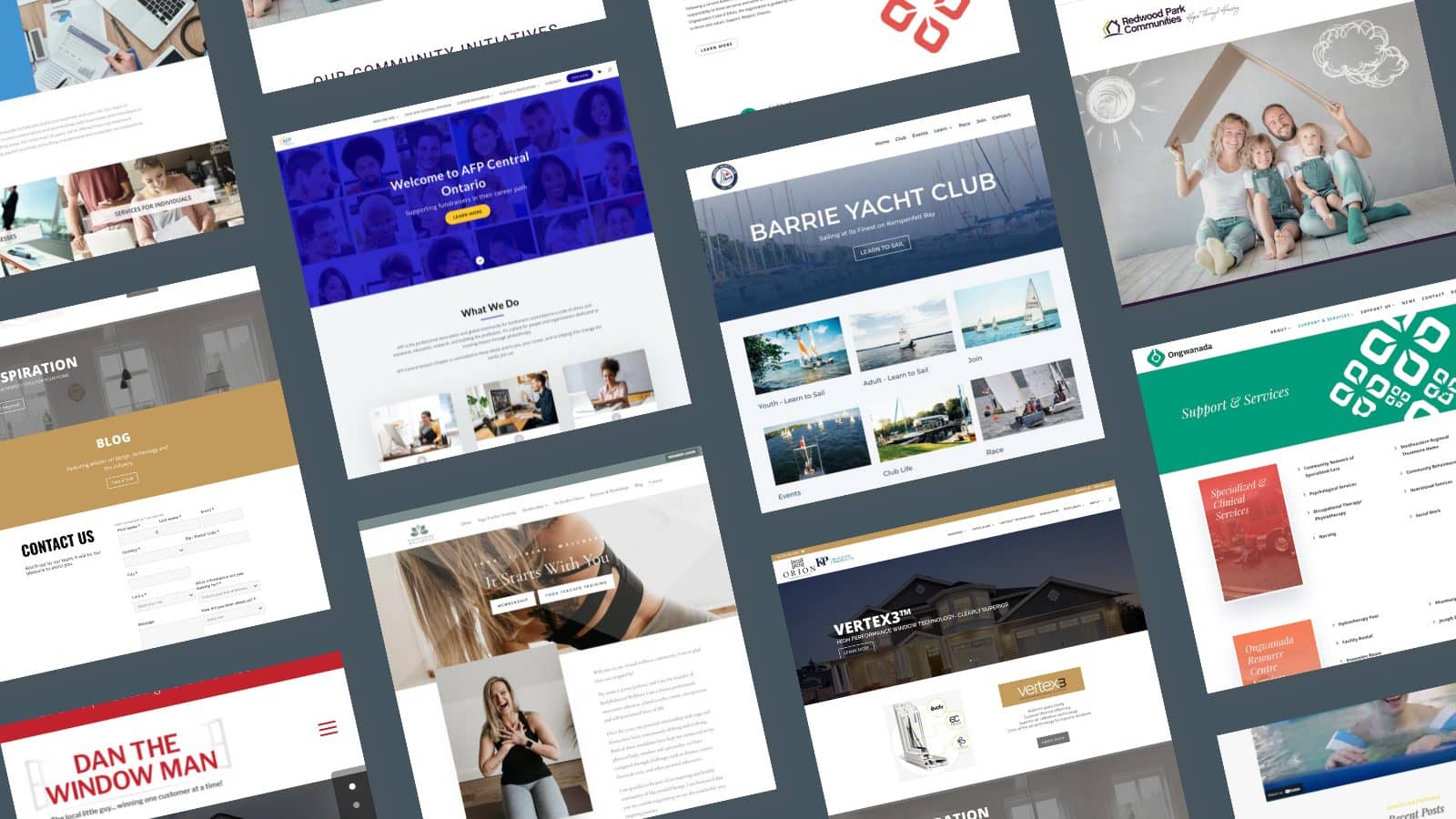 7. Will I be able to edit my website after it's done?
Yes! Unless there is a specific website builder the client wants to use, we prefer Divi Builder. Divi is a visual-based editor that allows you to make changes to your website on the front end as a user would see it. After your website has been developed we provide 2 hours of (recorded) training for you and your team to show you how to edit your text and images, forms, create blogs and more. All of our clients have found Divi easy to use.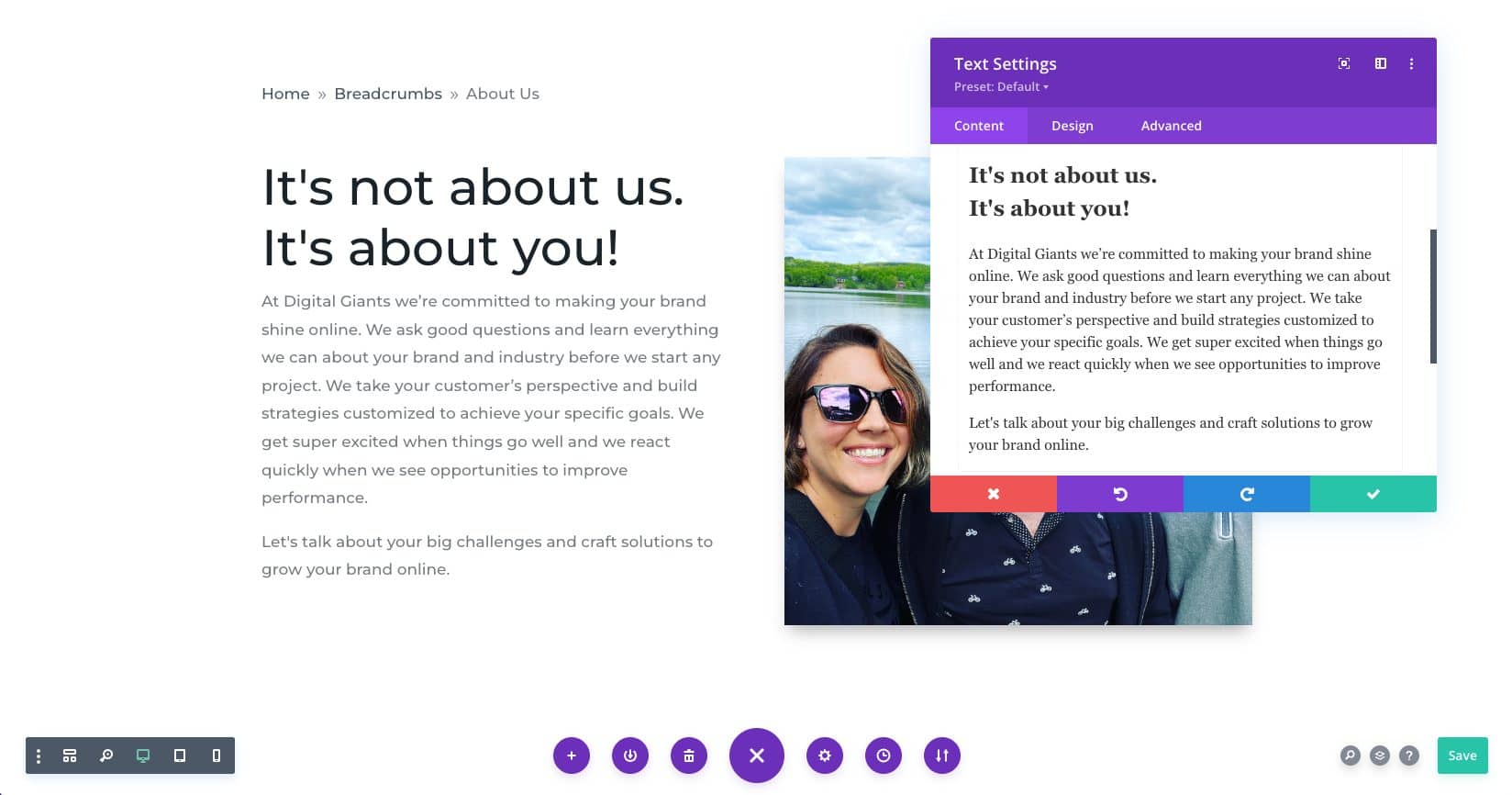 8. What is the difference between my CMS, DNS, hosting, FTP, etc.?
So many acronyms – so little time. Here is a brief overview of some of the acronyms or terms we may use during the project:
CMS: A "Content Management System" is the platform you use to administrate and edit the content on your website, for example, WordPress is a CMS. (and the most popular one at that). However, others include Drupal, Magento, Joomla + more. You can check out our blog about WordPress vs. Drupal here. 
Hosting: All websites must be "hosted" by a hosting company or live somewhere so that they can be stored and accessed when needed. "Web servers" are known as the types of computers that are built especially to host websites. 
SSL Certificate: Secure sockets layer (SSL) is a protocol that establishes an encrypted link between a web server and your internet browser.
FTP and SFTP: FTP "file transfer protocol" is a technology that allows us to transfer and manage files on the web server on which your website is hosted. SFTP is a secure version of the FTP. When we ask for FTP or SFTP credentials we're looking for the hostname, username and password.
DNS: "Domain Name System" translates domain names, into IP (internet protocol) addresses. Wait wait, lets back it up. 
Your website lives on a web server, the specific web server has a numerical address called an IP. The DNS translates domain names into IP's so you don't need to remember the numbers to your website. When redoing your site, we may ask for access to your DNS so we can direct the domain name to the new website. 
Registrar: A registrar (or domain registrar) is where you bought your domain name from. We may ask for access to your domain registrar if you are transferring your site hosting and we need to point your domain to a different DNS.
9. Do you think we even need a new website?
You may be surprised to learn that we get asked this question when the client is coming to us to talk about building a new website, but hey – it happens. Now, website design is subjective, but there are some tried and true questions to ask yourself about your current website to know for certain if you NEED a new website. Take our quiz now, or check out our blog on why you should update your website now.
10. Will my website be mobile-friendly? 
Mobile-first design is a design strategy that says when you create a website or app, you start by designing and prototyping the smallest screen first and work your way up to larger screens. In essence, it's about delivering the right user experience to the right device. Your whole design and layout are based on providing an excellent mobile user experience: fast download speeds, rich media content to keep your target audience interested and easy touchscreen navigation. Learn more about why this technique is so important.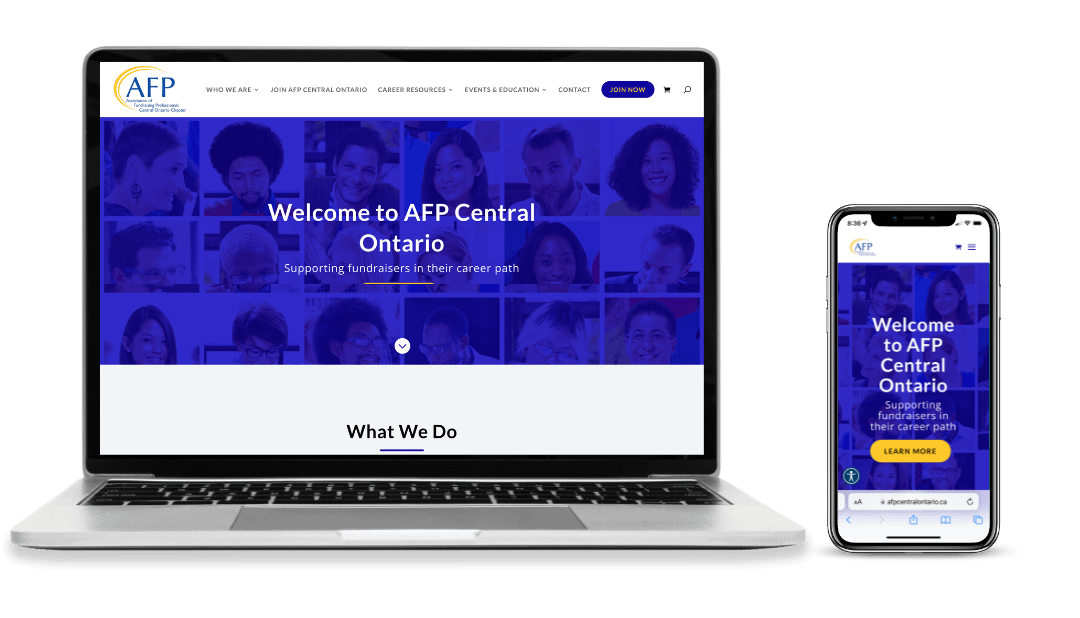 BONUS: How do I get started?
Ready to get started? Book a time with us to talk about your website project today. We kick off getting to know you and your organization with a discovery questionnaire.